Research briefs
The research summaries try to present in a clear, concise and accessible way the results of the research projects carried out. They present the pertinence and meaning of the investigations, the main findings and the implications for the action.
Each abstract addresses a topic, discussion, methodology or aspect related to collective social innovation.
They are addressed to social organisations, public administrations and people interested in general.
Aprendizaje en Acción: Tejiendo voces en el barrio Na Rovella en la ciudad de València (España)

The Master's Degree in Development Cooperation from Universitat Politècnica de València has been developed several Action Learning (AL) processes in the city of Valencia since the 2016-2017 academic year. The AL is an experience of educational innovation carried out within the framework of the subject of Development Processes.
This research summary will deepen the AL experience developed in the 2018-2019 academic year in the Na Rovella neighborhood and in the individual and collective learnings enhanced throughout the process...click pdf
Innovación Social Colectiva para el Desarrollo Humano: ampliando las oportunidades de las personas, desde y para las mismas
Presentamos las características de lo que entendemos por Innovación Social Colectiva y cómo ésta se relaciona con el desarrollo humano entendido, de acuerdo con el PNUD (2015:1), como ofrecer a las personas las máximas opciones, fortaleciendo los derechos humanos, las libertades, las capacidades y las oportunidades y permitiendo que las personas tengan una vida larga, saludable y creativa...click pdf
Re-enmarcando el abordaje del cambio climático: Innovación social colectiva para la transición hacia la sostenibilidad
El cambio climático es uno de los mayores retos que afrontan actualmente nuestras sociedades. Sin embargo, los esfuerzos realizados hasta el momento para abordar este reto no parecen haber dado los frutos deseados. Resulta necesario superar la actual visión sobre el problema, tecnocrática y reduccionista, para abrazar una perspectiva más compleja, sistémica y política....click pdf
El Video Participativo: Co-investigando y visibilizando experiencias de Innovación Social Colectiva
¿Pueden las herramientas audiovisuales ayudar a visibilizar y a promover la Innovación Social Colectiva (ISC)? Desde nuestra experiencia, claramente sí. Una de esas herramientas, el video participativo (VP), nos ha permitido: 1) visibilizar diferentes experiencias de ISC en ámbitos tan diferentes como el educativo, la producción de energía, el espacio urbano, etc.; 2) acompañar procesos de construcción colectiva de conocimiento...click pdf
Exploring the potential of relationships between university and civil society for meaningful learning and collective action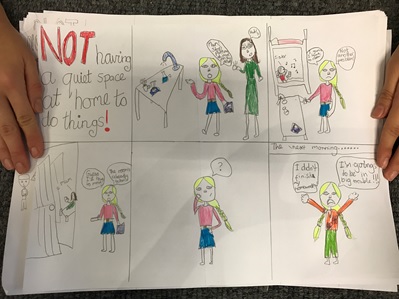 What is the potential of action learning relationships between the university and civil society? Under what conditions can these relationships flourish and contribute to advancing social justice? In this research briefing, we would like to present key evidence from research conducted in London, in which we explored an action learning experience between three actors: the MSc Social Development Practice, Citizens UK, and 8 schools in different London neighbourhoods...click pdf
¿Qué son los grupos de consumo?¿Qué aportan estos grupos para transformar el sistema agroalimentario?
En este resumen de investigación se expone cómo contribuyen a la transformación individual, a la generación de acción colectiva y a la construcción a través del consumo colectivo de alimentos de un modelo radicalmente distinto de relaciones económicas, sociales, políticas y con la naturaleza...click pdf